13 Best Indian Recipes | Popular Indian Recipes
Best Indian Recipes- You may have travelled all across the world trying all sorts of cuisines, but when you need your comfort food, that's when you realise that there's nothing quite like Indian food. The aromatic curries, masala-packed fries, biryani and parathas, they work miraculously to lure you into their spell. So prepare yourself to dive into a world of spice-packed, flavour and fragrance rich Indian food. From paneer makhni toKerala-styled prawns, from mutton roganjosh to Parsi eggs, every dish is an exceptional mix of spunky ingredients and different cooking techniques.
1. Rogan Josh
It is one of the signature dishes of Kashmir. Robust with varied spices, the dish is cooked with the aroma of fennel seeds, garam masala, bay leaves, turmeric and is indeed a celebration of all senses. A delicious dinner party option, Rgan Josh can be best paired with butter naan or paratha.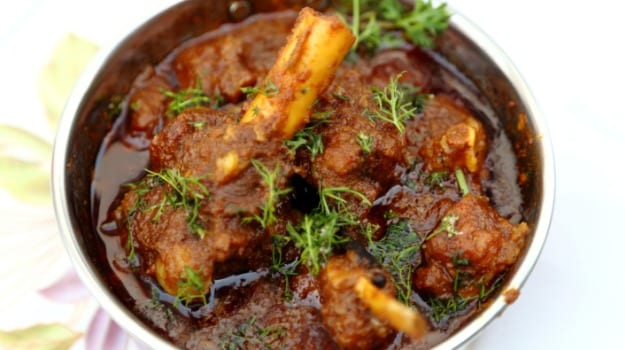 Warm your dinner table with this hearty Rogan Josh, straight from the Kashmiri kitchen